A Paper World
The Album Amicorum as a Collection Space
Keywords:
album amicorum, Bernardus Paludanus, materiality, intermediality, collections
Abstract
This essay examines early modern alba amicorum as collections of social and intellectual networks, personal memories, and other textual and visual materials. In what way are these 'paper worlds' related to collections of objects, and to networks of connections? How do they interact with other book and manuscript genres, such as the emblem and the costume book? Taking the album of the Dutch collector Bernardus Paludanus (1550-1633) as a case study, an argument will be made regarding the conceptual and material kinship of alba with other forms of manuscript and print collections. The intermediality and materiality of friendship books will be shown to be crucial aspects for understanding how this medium functioned within early modern cultures of collecting and the communal production of memory and knowledge.
Downloads
Download data is not yet available.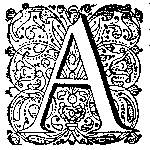 How to Cite
Keblusek, M. (2022). A Paper World: The Album Amicorum as a Collection Space. Early Modern Low Countries, 6(1), 14–35. https://doi.org/10.51750/emlc12169
License
Copyright (c) 2022 Maria Keblusek
This work is licensed under a Creative Commons Attribution-NonCommercial 4.0 International License.
Authors who publish with EMLC agree to the following terms:
Authors retain copyright and grant the journal right of first publication with the work simultaneously licensed under a Creative Commons Attribution 4.0 International License (CC BY 4.0) or a Creative Commons NonCommercial 4.0 International License (CC BY-NC 4.0) that allows others to share the work with an acknowledgement of the work's authorship and initial publication in this journal.
Authors are able to enter into separate, additional contractual arrangements for the non-exclusive distribution of the journal's published version of the work (e.g., post it to an institutional repository or publish it in a book), with an acknowledgement of its initial publication in this journal.
Authors are explicitly encouraged to deposit their article in their institutional repository.