Kindled by Catastrophe
Fire Disasters and Cultural Representations of Solidarity in the Late Dutch Republic
Keywords:
solidarity, disasters, fires, identity, charity
Abstract
Fire disasters were a major threat to eighteenth-century villages and towns. Following such conflagrations, writers, artists, and publishers were eager to represent the disaster in great detail. Printed poems and pamphlets did not only describe the flames' destruction, but also put great emphasis on the solidarity during and after the catastrophe. The risks of looting and social disorder were acknowledged by authors, but received little attention overall. Instead, poets and writers focused on acts of care and charity in four phases of fire disaster management: firefighting, immediate relief, collecting for reconstruction, and remembrance. While the first two phases were characterised by local and regional solidarity, the latter two could encompass – in the imagination of the authors – the whole Dutch nation. Writers appealed to faith and nationhood to convince people to make charitable donations. Afterwards, they celebrated and remembered the generosity of various communities. This article concludes that authors appropriated destroyed lives and buildings to construct identities and solidarity.
Downloads
Download data is not yet available.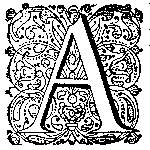 How to Cite
Duiveman, A. (2021). Kindled by Catastrophe: Fire Disasters and Cultural Representations of Solidarity in the Late Dutch Republic. Early Modern Low Countries, 5(2), 306–331. https://doi.org/10.51750/emlc11336
License
Copyright (c) 2021 Adriaan Duiveman
This work is licensed under a Creative Commons Attribution-NonCommercial 4.0 International License.
Authors who publish with EMLC agree to the following terms:
Authors retain copyright and grant the journal right of first publication with the work simultaneously licensed under a Creative Commons Attribution 4.0 International License (CC BY 4.0) or a Creative Commons NonCommercial 4.0 International License (CC BY-NC 4.0) that allows others to share the work with an acknowledgement of the work's authorship and initial publication in this journal.
Authors are able to enter into separate, additional contractual arrangements for the non-exclusive distribution of the journal's published version of the work (e.g., post it to an institutional repository or publish it in a book), with an acknowledgement of its initial publication in this journal.
Authors are explicitly encouraged to deposit their article in their institutional repository.