A Network of Iconography
Tracing the Evolution of Iconography in History Paintings in the Dutch Golden Age
Keywords:
digital art history, network analysis, iconography, Rembrandt, art market
Abstract
This article demonstrates how an expanding population of artists in the seventeenth-century Dutch Republic was connected artistically, and how such connections were translated into artistic innovations that fuelled the rapid flourishing of Dutch arts and the art market. It does so by conceptualising and visualising an art-historical network of iconography that, for the first time, connects artists not through social relations but through shared subject matters. Using network analysis, this study revisits the definition of product innovations used by the socio-economic art historian John Michael Montias. It further demonstrates that painters' choices of subject matter, styles, and qualities were often unrelated while artists' thematic connections had little to do with their social relations and the location of their residence. Rather, the choices of subject matter were subject to market forces and rooted deeply in an artist's ability, ambition, and marketing strategy. Lastly, this article visualises the artistic network implied in Rembrandt's rivals by Eric Jan Sluijter, which helps explain the breakaway success of the Dismissal of Hagar paintings.
Downloads
Download data is not yet available.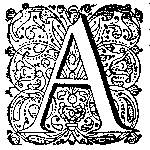 How to Cite
Li, W. (2021). A Network of Iconography: Tracing the Evolution of Iconography in History Paintings in the Dutch Golden Age. Early Modern Low Countries, 5(2), 216–249. https://doi.org/10.51750/emlc11334
License
Copyright (c) 2021 Weixuan Li
This work is licensed under a Creative Commons Attribution-NonCommercial 4.0 International License.
Authors who publish with EMLC agree to the following terms:
Authors retain copyright and grant the journal right of first publication with the work simultaneously licensed under a Creative Commons Attribution 4.0 International License (CC BY 4.0) or a Creative Commons NonCommercial 4.0 International License (CC BY-NC 4.0) that allows others to share the work with an acknowledgement of the work's authorship and initial publication in this journal.
Authors are able to enter into separate, additional contractual arrangements for the non-exclusive distribution of the journal's published version of the work (e.g., post it to an institutional repository or publish it in a book), with an acknowledgement of its initial publication in this journal.
Authors are explicitly encouraged to deposit their article in their institutional repository.