The Linguistic Coping Strategies of Three Netherlanders in England
Jan van der Noot, Lucas d'Heere, and Johannes Radermacher
Keywords:
Jan van der Noot, Lucas d'Heere, Johannes Radermacher, migration, linguistic capital
Abstract
Thousands of migrants left the Low Countries in the second half of the sixteenth century for religious, political, or economic reasons. They faced many difficulties as they attempted to rebuild their lives abroad, including linguistic obstacles. Many of them moved to England, but proficiency in English was rare among the Netherlandish community. Nevertheless, as this article argues, the language differences did not only pose problems, they also offered opportunities, especially to members of the higher echelons of the Dutch diasporic community. The inhabitants of the Low Countries were widely reputed to have excellent knowledge of languages, and for good reason. This article concentrates on the linguistic strategies of three multilingual individuals who moved across the North Sea: the nobleman Jan van der Noot, the painter Lucas d'Heere, and the merchant Johannes Radermacher. It studies the ways in which they used their proficiency in multiple languages as starting capital to build new social and professional lives for themselves. For example, they used their linguistic skills to appeal to the local aristocracy in order to ensure patronage, to expand social and professional networks by frequenting particular religious language communities, and to offer language instruction. This article therefore contributes to our understanding of linguistic encounters in the everyday lives and struggles of migrants in the sixteenth century.
Downloads
Download data is not yet available.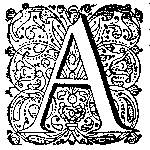 How to Cite
van de Haar, A. (2021). The Linguistic Coping Strategies of Three Netherlanders in England: Jan van der Noot, Lucas d'Heere, and Johannes Radermacher. Early Modern Low Countries, 5(2), 192–215. https://doi.org/10.51750/emlc11333
License
Copyright (c) 2021 Alisa van de Haar
This work is licensed under a Creative Commons Attribution-NonCommercial 4.0 International License.
Authors who publish with EMLC agree to the following terms:
Authors retain copyright and grant the journal right of first publication with the work simultaneously licensed under a Creative Commons Attribution 4.0 International License (CC BY 4.0) or a Creative Commons NonCommercial 4.0 International License (CC BY-NC 4.0) that allows others to share the work with an acknowledgement of the work's authorship and initial publication in this journal.
Authors are able to enter into separate, additional contractual arrangements for the non-exclusive distribution of the journal's published version of the work (e.g., post it to an institutional repository or publish it in a book), with an acknowledgement of its initial publication in this journal.
Authors are explicitly encouraged to deposit their article in their institutional repository.