Writing Doom
Old and New Perspectives on the Dutch Republic and its Disaster Year (1672)
Abstract
Reviewed books
Quintin Barry, From Solebay to the Texel. The Third Anglo-Dutch War, 1672-1674, Helion & Company, 2018, 128 pp. ISBN 9781911628033.
Theo Basoski, Voor de Heer en voor Oranje. Simon Oomius en zijn orangistische bazuinen (1672-1674), Verloren, 2020, 208 pp. ISBN 9789087048242.
Renger de Bruin, Lodewijk Gerretsen, and Willem te Sla, Branden of Betalen. Kasteel Amerongen en Slot Zuylen in het Rampjaar, W Books, 2022, 64 pp. ISBN 9789462584938.
Arnout van Cruyningen, 1672. Het rampjaar van de Republiek, Omniboek, 2022, 192 pp. ISBN 9789401918862.
Wouter van Dijk, Soldaten in de Vechtstreek, 1672-1673. Sporen van het Rampjaar in het archief, Waanders/Regionaal Historisch Centrum Vecht en Venen, 2022, 96 pp. ISBN 9789462624610.
Arjen Dijkstra and Joop Koopmans (eds.), Verzet en Vrijheid. Het Gronings ontzet van 1672 en de universiteit, University of Groningen Press/Universiteitsmuseum Groningen, 2022, 119 pp. ISBN 9789403429823.
Anne Doedens and Liek Mulder, Moordbranders in de Republiek. Het Rampjaar door de ogen van Andries Schoemaker, juni 1672-november 1673, Walburg Pers, 2022, 197 pp. 9789462497986.
Anne Doedens, Liek Mulder, and Frits de Ruyter de Wildt, Agenten voor de koning. Engelse spionage tijdens het Rampjaar, 1672-1673, Waanders, 2022, 176 pp. ISBN 9789462623934.
Ineke Huysman and Roosje Peeters (eds.), Johan de Witt en het Rampjaar. Een bloemlezing uit zijn correspondentie, Catullus, 2022, 272 pp. ISBN 9789492409720.
Sunny Jansen, De vrouw die Friesland redde. Albertine Agnes en het Rampjaar 1672, Balans, 2022, 320 pp. ISBN 9789463822060.
Jacob Knegtel and Jos Cuijpers (eds.), Rampjaar of jubeljaar? Brabant in 1672-74, Zuidelijk Historisch Contact/Pictures Publishers, 2022, 128 pp. ISBN 9789492576606.
Olaf van Nimwegen, De veertigjarige oorlog (1672-1712). De strijd van de Nederlanders tegen de Zonnekoning, Prometheus, 2020, 416 pp. ISBN 9789044638714.
Leen Ouweneel, Regenten en de Waterlinie in het Rampjaar. Hoe de Hollandse Waterlinie tot stand kwam, Historische Uitgaven Schoonhoven, 2022, 267 pp. ISBN 9789082309553.
Luc Panhuysen, Rampjaar 1672. Hoe de Republiek aan de ondergang ontsnapte, Atlas Contact, 2nd ed. 2022 (1st ed. 2009), 476 pp. ISBN 9789045045429.
Wout Troost, Hiëronymus van Beverningk tijdens het Rampjaar 1672, Walburg Pers, 2021, 170 pp. ISBN 9789462497900.
Daan Wolfert, Een ramp voor de Vechtstreek, 1672-1673, Verloren, 2022, 247 pp. ISBN 9789087049980.
Downloads
Download data is not yet available.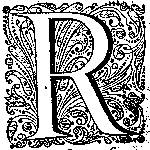 How to Cite
der Weduwen, A. (2023). Writing Doom: Old and New Perspectives on the Dutch Republic and its Disaster Year (1672). Early Modern Low Countries, 7(1). https://doi.org/10.51750/emlc14879
License
Copyright (c) 2023 Arthur der Weduwen
This work is licensed under a Creative Commons Attribution-NonCommercial 4.0 International License.
Authors who publish with EMLC agree to the following terms:
Authors retain copyright and grant the journal right of first publication with the work simultaneously licensed under a Creative Commons Attribution 4.0 International License (CC BY 4.0) or a Creative Commons NonCommercial 4.0 International License (CC BY-NC 4.0) that allows others to share the work with an acknowledgement of the work's authorship and initial publication in this journal.
Authors are able to enter into separate, additional contractual arrangements for the non-exclusive distribution of the journal's published version of the work (e.g., post it to an institutional repository or publish it in a book), with an acknowledgement of its initial publication in this journal.
Authors are explicitly encouraged to deposit their article in their institutional repository.